Our Food
Come for a coffee, stay for lunch! Enjoy locally sourced salads and sandwiches, made with fresh, high quality ingredients. Eat in or take away.
Bored of Boots? Try a Company meal deal - freshly made sandwiches or salad with a cold drink starting from just £4.
Salads
Made daily, these fresh, local salads from The Gourmet Salad Box are a taste sensation.
Feta Quinoa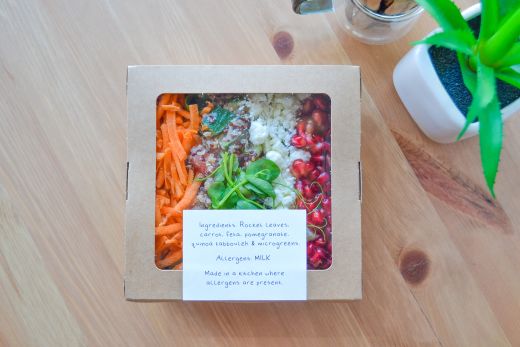 Rocket leaves, carrot, feta, pomegranate, quinoa tabbouleh and microgreens.
Contains MILK
Pear Stilton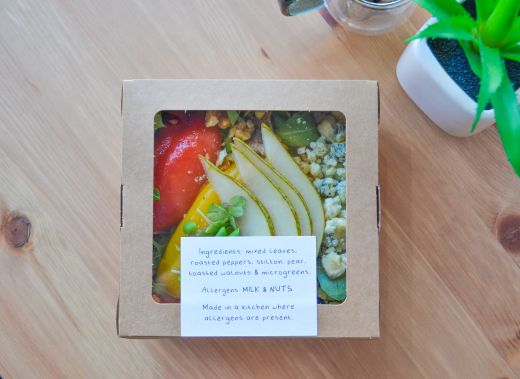 Mixed leaves, roasted peppers, stilton, pear, toasted walnuts and microgreens.
Contains MILK, NUTS
Tofu Houmous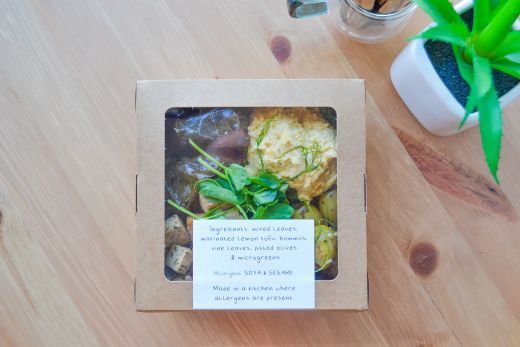 Mixed leaves, marinated lemon tofu, houmous, vine leaves, pitted olives and microgreens.
Contains SOYA & SESAME
Calad
Mixed leaves, 3 beans, red onion, peppers, cucumber, tomatoes, houmous and microgreens.
Contains SULPHATES & SESAME
Salads are made in a kitchen where allergens are present.
Sandwiches & Wraps
A range of locally made sandwiches and wraps, including a mix of vegetarian, vegan and gluten free. When eaten in, they are served with crisps.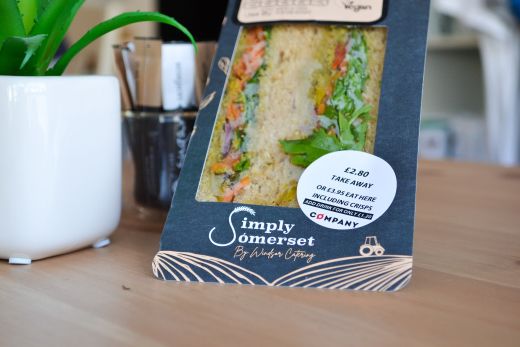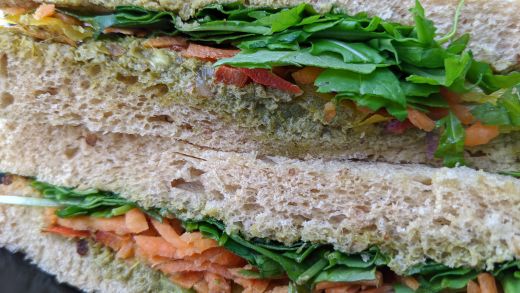 Sushi
We are working hard to bring you high quality, fresh sushi... it's coming soon!
Cakes
Locally sourced cakes from our friends at Dough. Check out our offers when you buy two, for when one slice of cake just isn't enough...